Charter Yacht COOL RUNNINGS IV Guest Reviews
Date of experience: March 2019
Best Catamaran in Barbados! Cool Runnings has to be the best Catamaran experience ever! Sailed with them 12 years ago and now again ! You are treated like royalty with unlimited alcohol and non-alcoholic drinks,a fabulous lunch or dinner (depending which tour you take - day or sunset) This time we took the sunset cruise.... gorgeous! Snorkeled with the fish and turtles then saw a shipwreck! Stayed in the waters at Pebbles beach where a buffet of salads, chicken, flying fish and steamed veggies were enjoyed! As always there is one who indulged too much in the all inclusive rum and the crew (Clay, Carl, Aquaman and the Captain) took care of business like true gentlemen!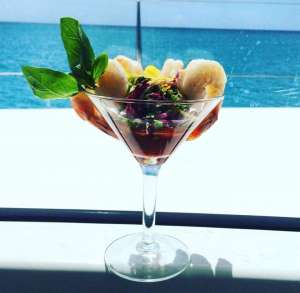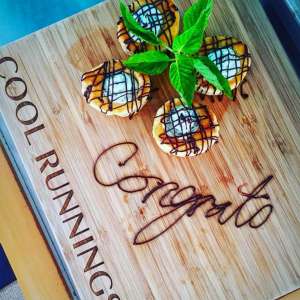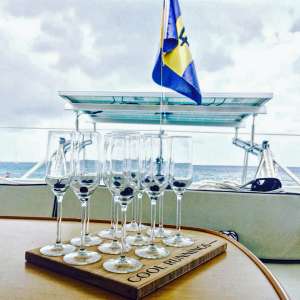 Date of experience: March 2019
Absolutely amazing day ... the whole team were fantastic and so attentive plus the food was first class ⭐️⭐️⭐️⭐️⭐️
Date of experience: January 2019
Amazing experience The caption in their brochure says it all "All About You." From the moment when Captain Doug greeted us and escorted us to the boat until we returned to shore this was truly luxury. The staff, Kevin the 1st mate and Jilla, the 2nd mate looked after our every wish. A very special shout out to Ryan, the chef who prepared a gourmet lunch on board that you would typically enjoy in a fine dining restaurant. From the food to the presentation you couldn't ask for more. They all catered to our every wish. Jilla make any cocktail we desired and she magically lured the turtles to us to enjoy. Definitely the highlight of my trip! Thank you all! Liz, Toronto, Canada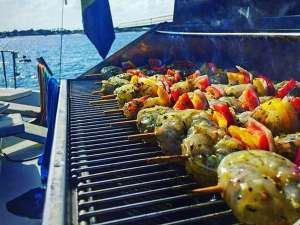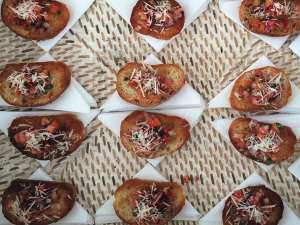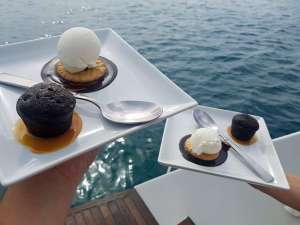 Date of experience: October 14, 2018
Such an amazing experience from the second we stepped foot on the catamaran. The staff is so knowledgeable and attentive, the food was amazing and the snorkeling experience was awesome! We hope to return to Barbados soon and book another cruise!
Date of experience: January 31, 2017
Simply the best day I have ever experienced, a lovely relaxing sail up the coast , swim with turtles; explore a shipwreck all in crystal clear warm water, followed by a superb lunch. Time to swim to the beach and chill then it's time to head back to port entertained by the crew, all this washed down with some fantastic rum punch or nice cold beer. If you visit this gorgeous island, make time to experience what Cool Runnings have on offer. Superb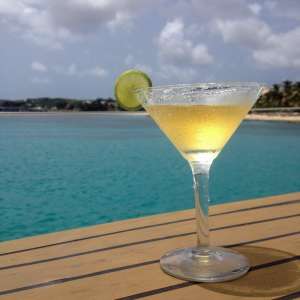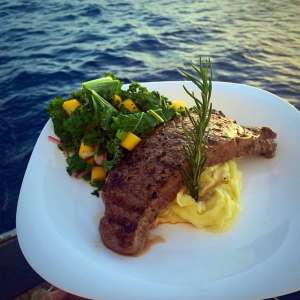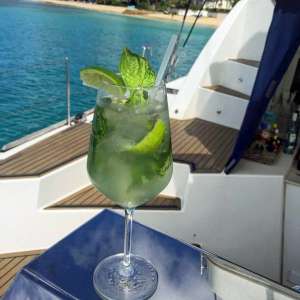 Reviews
Simply the best day I have ever experienced, a lovely relaxing sail up the coast , swim with turtles; explore a shipwreck all in crystal clear warm water, followed by a superb lunch. Time to swim to the beach and chill then it's time to head back to port entertained by the crew, all this washed down with some fantastic rum punch or nice cold beer. If you visit this gorgeous island, make time to experience what Cool Runnings have on offer. Superb