Charter Yacht MY TY Guest Reviews
Janaury 2023 BVI
From the Broker: Not sure where he has been but he (client) was absolutely effusive about the trip and extolled the virtues of you, your mate, your chef and MyTy itself. He said he has never had a better vacation -and added that he has been on many - than his week aboard My Ty with you. He said you were a fantastic captain, both from the standpoint of knowing what you were doing, and managing your crew, but a great person to be with as well. He said that the chef was a rock star. Every meal was a gourmet delight and that she even took care of two guests who had dietary requirements. (I believe that he and his family had drinks with her parents recently). He said to tell you to expect to see him again soon. He is already thinking about when that might be and said he would let me know. Pam B.
Christmas week BVI 2022
Our family's catamaran trip aboard #MyTy (@sailingmyty) during the holidays was simply amazing. We really did not know where to start when we began planning this vacation, and fortunately found [Broker]. We were looking for a nice boat with a fun crew and a lot of activities (water toys) for our adventure in the BVI. She listened to us and offered a variety of ideas and solutions based on our personalities and preferences. There was no pressure, just great information that we should consider. In the end, we choose #MyTy...and we were so glad that we did. From the moment that Captain Jamie and Ariel picked us up on the dingy to bring us over to the boat and we were welcomed aboard by chef Nyla, we felt at home. The boat and toys are incredibly well maintained and built with the extras, including forward facing dolphin chairs and a fresh water hot tub. But, it is Jamie, Nyla and Ariel who really made the trip amazing. Their flexibility, energy, and knowledge created a once-in-a-lifetime memorable trip. Jamie playing Santa on an efoil at Soggy Dollar was also unforgettable. Jamie's experience as a sailor and yachting the BVIs made each day fun and unique. Other captains call him for recommendations and it is easy to see why. Two of our family members love scuba diving, and he is a safety-focused & knowledgeable dive master and My Ty carries top-of-the-line equipment. Nyla's food was incredible and wonderfully wholesome. Ariel is a great sportsman and brought the entire trip together. Most of all, they made us feel like family. It was hard to leave and we will be back. I would recommend My Ty to anyone looking for a great luxury adventure in the islands. Mike
June in the BVI
Dear Captain Jamie, Sue and Ariel, What a week! Thank you for curating themost unforgettable memories of a lifetime! From the amazing meals to the water sports and mostly the relationships formed and solidified onboard. I could tell our kids felytcomoletely safe and at home in your arms surrounded by the beauty of theBVI! Thank you again for everything! The J Family Dear Jamie, Ariel and Suz, The week together with the thre of you on My Ty has been exceptionial. The time & effort you all put in each and every day from well before sunrise to well after sunset never went unnoticed and was most appreciated - thank you for taking us to such beatiful unspoiled andprivate bays and areas around the BVI islands - always making sure we couldanchor as close to shore as possible made things really easy for us. We thoroughly enjoyed getting to know each of you andwill cherish the memories we made on My Ty with you! With love and thanks, The L family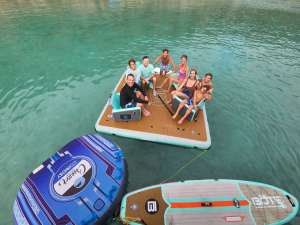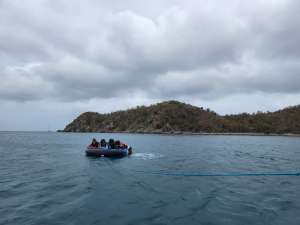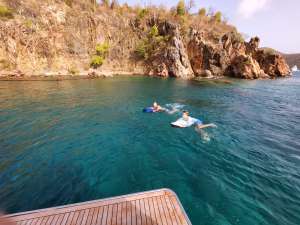 November 2021 BVI Charter
We had the most incredible time on MY TY with the amazing crew. From the insane beaches and secret spots that Jamie took us to, to the awesome toys that us adults and kids got to enjoy. The food was exceptional every single day. Sue makes THE best french toast and according to our 7 year old "the best ribs she's ever had." This was our family's dream trip and and the MY TY crew did not disappoint. in fact, they made sure it was better than what we could have dreamt up. We look forward to going back on MY TY again and again for years to come.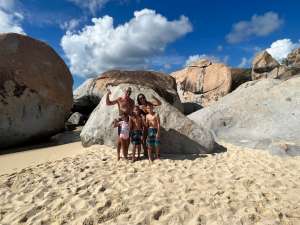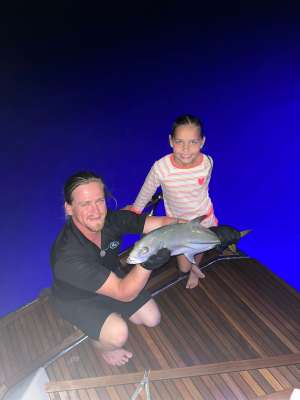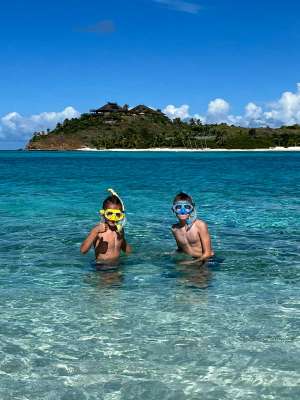 June 2021 BVI Charter
My Ty, Suzanna - Thank you for your patience and hospitality. The meals you prepared were wonderful. Ariel - You're a wonderful young man. Thank you for your kindness and willingness to accommodate us. Jamie - Thank you for a wonderful cruise. The My Ty is a beautiful yacht and I enjoyed every minute. Take care in your future endeavors. Best Wishes, Yolanda (Yoli) We will have so many great memories. You made us feel so at home. Suzanna, I enjoyed our girl communications. Arie, thank you for taking such good care of us and Jamie, thank you for all the different sites we saw, explanations of the history of the trip. Be safe, stay healthy and great wishes to you all on your future endeavors. Julie Thank you guys for making this week a trip of a lifetime! The food was delicious, service impeccable and sailing was so amazing and the My Ty is a beauty thanks to ya'll. Hope to see you again. Lex Thank you for such an incredible week. I will cherish these memories forever! This was the most wonderful experience and I am so grateful. We'll miss you guys! Marine What a phenomenal week! Thank you so much for welcoming us into your home and giving us such a delightful experience exploring the BVI can't wait to come back again soon! Nana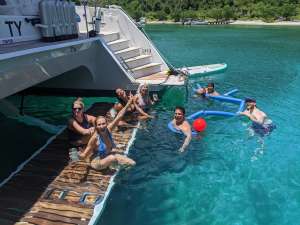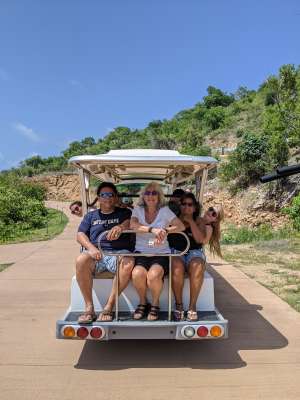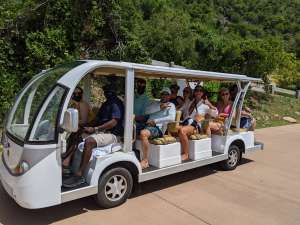 Reviews
My Ty, Suzanna - Thank you for your patience and hospitality. The meals you prepared were wonderful. Ariel - You're a wonderful young man. Thank you for your kindness and willingness to accommodate us. Jamie - Thank you for a wonderful cruise. The My Ty is a beautiful yacht and I enjoyed every minute. Take care in your future endeavors. Best Wishes, Yolanda (Yoli) We will have so many great memories. You made us feel so at home. Suzanna, I enjoyed our girl communications. Arie, thank you for taking such good care of us and Jamie, thank you for all the different sites we saw, explanations of the history of the trip. Be safe, stay healthy and great wishes to you all on your future endeavors. Julie Thank you guys for making this week a trip of a lifetime! The food was delicious, service impeccable and sailing was so amazing and the My Ty is a beauty thanks to ya'll. Hope to see you again. Lex Thank you for such an incredible week. I will cherish these memories forever! This was the most wonderful experience and I am so grateful. We'll miss you guys! Marine What a phenomenal week! Thank you so much for welcoming us into your home and giving us such a delightful experience exploring the BVI can't wait to come back again soon! Nana