Charter Yacht SEAHOME Guest Reviews
April 2023 BVI Charter
Epic adventures and culinary delights by Chef Ryan. We had so much fun and made lifetime memories. Thank you to Bryan for ensuring that we went to Anegada. And Ellen was amazing. One of the best weeks of our lives. Couldn't ask for a better experiences. Cheers! Josh and Taylor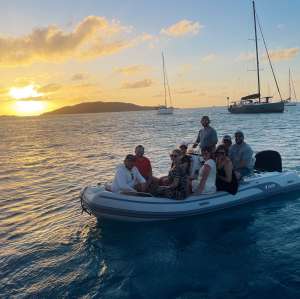 March 2023 BVI Charter
I really loved how much you guys treated us like family and made it the best trip I've ever been on. Thank you -Jason The ship was great, but the crew and atmosphere was superior. Eben, Ellen and Ryan treated us like part of the family and we hope to pass this way again! -Danpa Our week was filled with gorgeous scenery, delicious food and laughter that we will never forget. Thank you all for making the trip absolutely perfect. We will miss all of you! Eben, Ryan, and Ellen you are the best! -Cori and Robert
February 2023 BVI Charter
Dear Eben, Ellen, and Ryan Travis and I want to thank you for making this vacation so amazing! We know that without the 3 of you our experience would not have been so fantastic! We were so lucky you guys were the leader of our yacht. We will never forget all of you and feel like you are part of the family. Just know that you are all welcome to come visit and stay with us in good old Nebraska anytime you want! We will miss you terribly. Thank you again for showing us another side of the world. -Tbaby and JuJu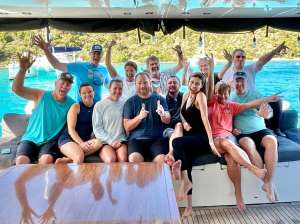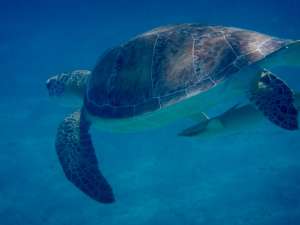 February 2023 BVI Charter
Great Boat and Great Staff... Amazing! Best trip ever!! Amazing Crew. We had such an amazing time with crew and friends. Some of the best food, service, and professionalism from the captain and crew. Great Trip! -Eric We had such an amazing trip! Thank you so much to captain Eben, Ellen, and Ryan-amazing service, food, and the best views- you are all the absolute best! -Kori
January 2023 BVI Charter
Seahome was the perfect place for us and 3 bestie couples! The boat was beautiful and spacious. Captain Eben, Chef Julie and First Mate Ken took care of our every need. We mad amazing memories on Seahome and will definitely be returning. Thanks for destressing us for a week! Eben, Ken, and Julie were simply amazing! We had great service and fantastic adventures. Dan and I traveled with 6 of our best friends and want to thank you for the trip of a lifetime! All our best Dan & Sheri Eben, Ken, and Julie were the absolute best. These 3 were top notch with the care of service they provided. We had the trip of a lifetime, full of amazing memories and new friendships. Cheers to an amazing crew and we certainly hope to cross paths again some day. Love, Joe and Lori The crew worked continuously in front of and behind the scenes to ensure our vacation was great in every way. The BVI's are filled with adventure around every corner. -Joe and Cassie
May 2022 BVI Charter
I'm not sure where to start but will by saying the crew consisting of Tyler Dunn, James Temple, and Alex Duggan exceeded our expectations on every level. First off, Captain Tyler's knowledge of the Catamaran was very evident from the very beginning of the trip to the final docking which he made look extremely easy, his professionalism and personality were most enjoyed, his choices for the itinerary, locations and excursions could not have been better, his dive master abilities and knowledge once again were most enjoyed. He also helped James and Alex at all times and ran a great ship! My wife and I have enjoyed a Three Star Michelin restaurant experience in the past and James presentations and meals were right on par. In our wildest dreams and imaginations could we have imagined the exceptional meals we were served. His meals were such a surprise and truly enjoyed by all. Our party did include several dietary requests and he did such a great job with the requests. I know I personally would not have been as patient as he was. His personality was so enjoyed by my wife and I. Finally Alex our stewardess was such a pleasure! She's an incredible young lady. Her drink making abilities, table setting presentations, servicing of our cabins, assisting Tyler with anchoring. She handled us 60 year old's with style and grace which I'm sure could be very taxing. The trip was one of the most memorable we have experienced and was made even more so due the wonderful crew that to us felt like family. They were so unbelievable that they made it very difficult to get off the boat!!! Again the 3 of them are consummate professionals and we feel as though we have added 3 new members to our family! They are welcome at our house anytime and hopefully they find it in their adventures to make it to Southern California
April 2022 BVI Charter
My husband and I along with 8 of our lifelong friends just returned from a BVI trip. First of all …. the trip absolutely exceeded our expectations and we've previously sailed to Panama on a private 120 foot yacht with a crew of 5 and a trip to the Bahamas on a 90 foot Private Italian Ferett Yacht with an exceptional crew. Our expectations were high as we've already experienced two very special adventures. Well … I must say the crew including Captain Tyler, Chef James and Alex absolutely exceeded all of our expectations. I was blown away each and every day. We could not have asked for a more perfect crew and they serve you and your company with EXCELLENCE!!!! Since I was very young my father owned numerous hotels and I am familiar with the service industry and your crew truly represents your company well!!! Captain Tyler: An Absolute Professional ... at navigating a large group on the CAT which included numerous excursions. He runs a tight ship and sets high standards for his crew. In all my travels — I've never watched the Captain wash the dishes, set the table and assist the crew like I witnessed from Tyler. We had a group of 60+ year olds with numerous requirements and Tyler truly met and exceeded any expectations we may have had. Tyler went above and beyond the call of duty to make our trip not only memorable, but a "trip of a lifetime"!!!! Chef James: What can I say … I've enjoyed the finest restaurants around the world and our food was the BEST EVER!!! Always paired with special wines - even ones given to him by other guests. James accommodated a laundry list of food requests including Gluten Free, Vegan and numerous food requirements. Seriously James is the best chef …. EVER!!! Alex (aka Drink Fairy): I knew the first day Alex was exceptional — she really is amazing for a 21 year old! Wow … we all fell in love with her! She started our day with the best latte and ended it with twice daily cabin cleaning which included turn-down service with Fiji waters and handmade treats on our pillows. She taught me many things on our trip including Alcohol with Essential oils for cleaning, how to make a perfect "Pain Killer" which helped my husband's bad back after a day of scuba and how to smile when asked to clean a boat load of sand from our room. Alex exceeded our expectations with her attention to detail and serving us daily with a smile and EXCELLENCE!!! I personally can't describe this crew in words — you must experience them first hand to understand the amazing experience they provided to 10 of the most discerning guests. We love all of them and really sad to leave. Cheers to a great crew! Lisa and Davidl and "The BVT Last Men"
May 2022 USVI Charter
Thank you guys so much for everything. Best trip and crew ever!!! A trip I will truly never forget. -Caroline This trip was an 11/10!! Thank you for being the most incredible crew and making our trip so special! We won't forget you guys. -Emily One of the best trips of my life. Thank you Tyler, Alex and James for everything. Couldn't have asked for a better crew. -Jack You made a once in a lifetime trip, a once in a lifetime experience. Thanks to you all for memories my family and I will never forget! -Glenn Huge thanks for making our 30th anniversary trip the most memorable, enjoyable, fun, luxurious, amazing, adventure ever! We will remember the best meals ever from James, a never ending array of incredible cocktails and snacks from Alex and incredible snorkeling and dive adventures with Tyler! Best vacation ever with the best crew ever!! -Lynn
April 2022 BVI Charter
Amazing trip- Amazing Crew and amazing memories. Your attention to detail, excellence in all you do made for a memorable trip of a lifetime!! We love Tyler, Alex and James- wish we could take you home with us. -David and Lisa We can't thank you enough for everything! Tyler, James and Alex, you guys are amazing with all your talents. We will miss you, but will be back! Xoxo -Dave and Angela Can't thank you enough for the best trip ever! The very best crew ever!!! Loved absolutely everything … food destinations, perfect weather. I can keep going on and on forever! Truly amazing! Thank you. -Chuck and Liz Where do we even begin … just wish it didn't have to end. Thank you for the best week ever! Tyler, James and Alex you're the best! -Kim and John
April 2022 BVI Charter
Cheers to a great trip and an amazing crew! We loved every minute and are grateful for all of your effort and hard work. Just a huge thanks! Never stop living! -The Banets Thank you for creating such a warm welcome environment for us to relax, laugh, have adventures and indulge. What a special gift you have… memory makers. We will cherish our week on the boat! Much love, Sallie Kate and Matt. incredible trip!! Memories we will never forget. The Seahome team made the trip 5 star. Thank you for everything!! -Liebolds What a trip! What a team! Tyler, Alex, and James - you exceeded all of our expectations! Thank you will never be enough. We hope we can repay you when you come to Colorado! -Hesses
April 2022 USVI Charter
Merci Vielmals und Thank you for all the fabulous adventures, snorkeling and diving. Caneel bay was magical. We are leaving a few pounds heavier courtesy of James prodigious talents. (Thanks for the brownie recipe! We will be making them regularly) Captain Tyler, Megaladon Dunn will be a great addition to the Seahome family. All the best. -Bergers
April 2022 BVI Charter
Thank you! What an incredible week. You surpassed all of our expectations … adventures, food, drinks, fun!!! We loved it all! "Natures little secret!" Ps Please come to California! -Brad and Jess Thank you for this once in a lifetime experience. It was hands down, one of the most amazing weeks ever. You three truly added to the experience. Amazing food, amazing service and a wonderful tour guide. Could not have asked for more. Please come visit us!! -Cheick and Danielle Thank you for our once in a lifetime trip w a once in a lifetime experience. 5 stars all the way around!!! You even pulled out the whales for us!! -Job and Ashley
March 2022 USVI Charter
Way beyond our wildest dreams! The best vacation ever! Thank you. Truly. We all had an amazing time on such a beautiful yacht and with the most caring, attentive, fun, awesome crew!!! Arriba!! See ya again! Muchas gracias para todo! ❤️ -Foreman Family
February 2022 USVI Charter
Captain and crew were absolutely exceptional! You all made the trip so special. Thank you! All the best! -Todd and Julie What an amazing experience. We can't thank you enough! Words cannot express how amazing the crew has been. Best trip we've had by far! Outrageous! Thank you Alex, James and Tyler. -Brent and Courtney We wish we could bottle all the experiences during this trip. You certainly made our Valentine's Day and our Super bowl one of a kind! Vein to able to watch the game on the projector with tailgate food was truly unforgettable. We wish we could stay forever! Thanks for all of the great memories. -Chris and Cindy
January 2022 BVI Charter
Our 3rd voyage on the Seahome was nothing short of Spectacular. Keep the bar high! Food, fun, snorkeling was all top notch. -Jeff and Anne This was our third voyage - best ever! We loved every minute! Feel like we've made friends for life. Love you all!! Thank you for an incredible week aboard the "Seahome" we had an incredible time with great friends and an outstanding crew. Will definitely come back. -Cytbille and Larry
Christmas 2021 USVI
Every single thing about our trip was perfect. The Seahome was beautiful the crew was clearly the best crew at sea! The smallest details to the biggest were taken care of along the way. There was plenty of space for our family to be together and to find relaxing space. Captain John kept us well entertained... paddle boards, tubing, scuba, snorkel, cliff jumping, sunset sailing, hiking, playing at secluded beaches, dingy rides, hammock chairs, fishing. He took us to the most amazing places and gave us a sense of calm confidence that had all of us participating in all of the activities. Alex's ability and dedication to creating magical ambiance for EACH meal (3x per day) was unreal. Chef James... where to begin? From my morning to coffee to our evening meal his abilities are astounding! Not only is his food melt in your mouth delicious but his plating techniques are beyond impressive. I could not have been more impressed with the culinary experience. It was truly Michelin level. Absolutely perfect! The only bad part was leaving and the ugly cry I had.
November USVI 2021
James, We thought it was going to be cool to have someone prepare meals for us on this trip. We assumed it be a deckhand that knew some kitchen things. Never could we have expected the work class experience you gave us. Your food was beyond amazing, but you already know that. What you might not know is how awe-inspiring you are to all of us. The passion you have for your craft is generally reserved for the finest artists. You are one of those artists. Each meal was an experience and a show. Oh and the most delicious food we've ever consumed. Beyond that, you literally have changed all of our lives. The confidence my son has because of your care and effort will positively impact him for years, and his happiness is our happiness. Thank you for caring Thank you for sharing your art with us. Thank you for giving us a joy we will never forget. Don't get jaded on your journey! Alex, I was fully prepared for you to hide from us after we fanboyed and fangirled out less than 5 minutes on the boat. Instead of retreating, however, you leaned into our unique brand of crazy, and my family had a life changing experience that we will never forget because of that effort. Anyone can practice for great service. It takes someone truly special to embody it. The condescending and aegist thing to say would be "You're so self assured... for your age." You deserve more than that. The sense of self you inhabit is rare for anyone no matter their age. If my daughter grew up to to be half as amazing as you, I would consider myself lucky. I have absolutely no doubt you will absolutely crush whatever comes next on your journey. On those really tough days, I hope you remember how impactful you have been on my family's lives. We are better people for having crossed paths with you. With peace and love, The Smiths
Reviews
James, We thought it was going to be cool to have someone prepare meals for us on this trip. We assumed it be a deckhand that knew some kitchen things. Never could we have expected the work class experience you gave us. Your food was beyond amazing, but you already know that. What you might not know is how awe-inspiring you are to all of us. The passion you have for your craft is generally reserved for the finest artists. You are one of those artists. Each meal was an experience and a show. Oh and the most delicious food we've ever consumed. Beyond that, you literally have changed all of our lives. The confidence my son has because of your care and effort will positively impact him for years, and his happiness is our happiness. Thank you for caring Thank you for sharing your art with us. Thank you for giving us a joy we will never forget. Don't get jaded on your journey! Alex, I was fully prepared for you to hide from us after we fanboyed and fangirled out less than 5 minutes on the boat. Instead of retreating, however, you leaned into our unique brand of crazy, and my family had a life changing experience that we will never forget because of that effort. Anyone can practice for great service. It takes someone truly special to embody it. The condescending and aegist thing to say would be "You're so self assured... for your age." You deserve more than that. The sense of self you inhabit is rare for anyone no matter their age. If my daughter grew up to to be half as amazing as you, I would consider myself lucky. I have absolutely no doubt you will absolutely crush whatever comes next on your journey. On those really tough days, I hope you remember how impactful you have been on my family's lives. We are better people for having crossed paths with you. With peace and love, The Smiths