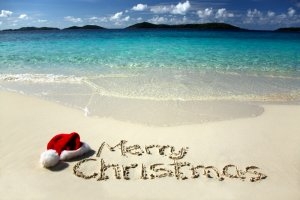 Holiday Yacht Charter
A Holiday Yacht Charter is a great opportunity to get away and spend some time with family and friends. Get away from the cold winters and enjoy the tropical weather and sandy beaches of the Virgin Islands. Treat yourself to an amazing christmas present that will last a lifetime!
CALL NOW! Only a few choice yachts are still available.
Experience the Ultimate Holiday Yacht Charter Vacation
Capture the magic of the Caribbean from the deck of your own private charter yacht on one of our exclusive yacht charter vacation holidays! Clear blue water, warm tropical breezes, lush green island palms, and white sand beaches await you on one of our Caribbean yacht charters. Private charter yachts are the perfect venue for a romantic honeymoon vacation, a perfect Caribbean beach wedding, an all inclusive family vacation, or a corporate team building event - where you decide what islands, dive sites and beaches you want to see. We offer charter yachts to fit any budget or life style - from a private luxury mega yacht charter with a large crew, to a small sailing yacht charter with a Captain or Captain and chef only. Step away from the mainstream - explore, dream, and discover the Virgin Islands today on your own exclusive yacht charter vacation.
Give us a call and our experienced team of yacht experts will help you plan your dream holiday yacht charter vacation. We will guide you through selecting the perfect yacht for you and your party. Then we will work with you and the crew to accomodate any special requests you may have. We can also help advise you on travel down to the Virgin Islands or Caribbean.